The ULK reflectors within the AMAT or Novellus equipment are grouped around the UV lamp. They are…

---
Ultra Low K (ULK) Reflector Repair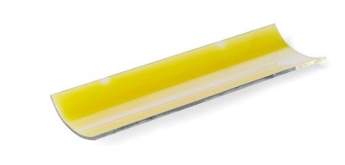 ---
…subject to enormous thermal stress, causing the coating to come off after some time. As a consequence: reflection of the UV light and uniformity noticeably deteriorate.
Wear of Coating

amcoss Refurbishment Process for ULK Reflectors

The reflector refurbished by amcoss with regard to intensity, uniformity and operating life resembles a new one. Its reflection values are even better and more homogeneous than those of a new OEM reflector.
Reflection Comparison – new OEM vs. refurbished amcoss ULK Reflector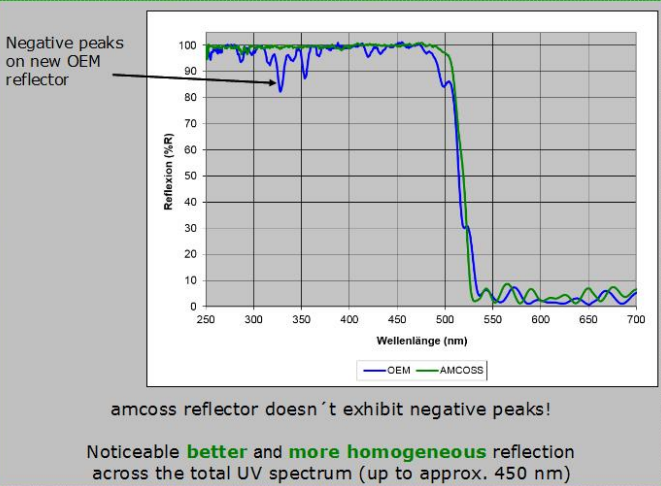 Your advantage: you will receive equal and even better quality at a noticeably better price!