Sheet Resistance & Resistivity Measuring System (Four Point Probe System for Glass).
---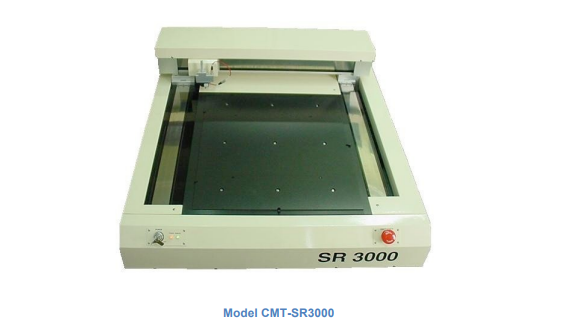 ---
This system, developed by the technical joint of Korea Research Institute of Standards and Science(KRISS)" and "Advanced Instrument Technology(A.I.T)", is indispensable in semiconductor manufacturing process.
Feature:
• Measures the sheet resistance & resistivity of Glass, LCD, ITO, film etc.
• Measures for sheet resistance (ohm/sq) & resistivity(ohm•cm) Easy operation by a PC with operating software
• Versatile data analysis functions (Contour / 3-Dimension Map)
Specification
Measurement Range:
1m Ω/sq ~ 2M Ω/sq (Resistivity : 10µohm.cm ~ 200Kohm.cm)
Operation:
Operator simply places glass or film on stage & performs the operating software.
Four Point Probe Head :
Convenient plug-in probe head/adapter assembly permits changing or replacing have worn probe heads in minutes without special tools or alignment fixtures. JANDEL probe head are provided as standard equipment.
Direct Monitor Display:
Test results are displayed on direct PC monitor display.
Measurement Time:
Approx. 3±1sec/point
Electronic Accuracy:
5% for V/I of 5mΩ to 10KΩ at an ambient temperature of 23℃±1.
Maintenance & Service:
The microprocessor based electronics employ state of the art component for trouble free operation and high reliability.
All electronic components mounted on easily replaced printed boards.
Operation Program:
Full remote control (Movement, Measurement, Glass unload, Home position) Various data analyses (Data map, Contour map, 3-Dimension map etc.)
Option:
Measurement Dimension(mm) : 370X470(3000S), 550X650(3000M), 600X720(3000L) Customer size(3000C) Operating PC set / Spare Probe Head / VLSI Standard wafer & Standard resistor kit.