After some time of exposure light rays and laser beams do leave black, burned-in spots on the…

---
Repair of beamsplitters, optical isolators and waveplates

---
After some time of exposure light rays and laser beams do leave black, burned-in spots on the optical elements of Isolators, beamsplitters and waveplates. Light transmission rate and laser performance decrease.
Signs of Wear within optical Elements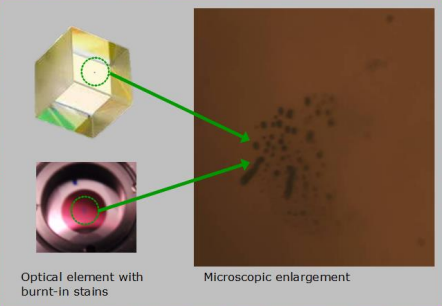 Our experts at amcoss localize the affected areas and specify the reduced transmission. At first optical elements are being replaced by high-quality spare components. Afterwards the whole unit will be adjusted, so that maximum signal strength, the highest possible transmission rate and an optimal laser position are reached.
Transmission Comparison of Isolator before and after Repair by amcoss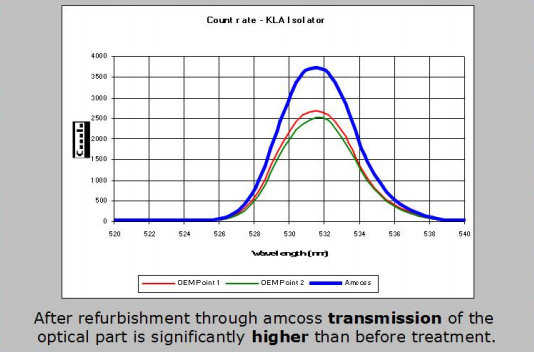 The use of professional measuring equipment at amcoss guarantees highest possible accuracy and reliable quality control. Our customers will benefit from enormous savings in comparison to purchasing a new part from an OEM.