The probe is available in two sizes at the same cost. One size is for wafers up to 150mm diameter and the second for wafers up to 200mm diameter.
---
Multiposition Probe Stand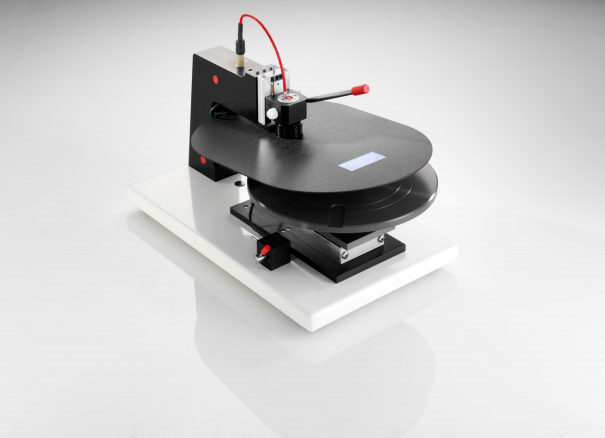 ---
If small sized wafers are to be measured the smaller version is more suitable for placement of the wafers on the measurement table. The Θ movement clicks in four positions at 90 degrees and the linear movement in up to 10 positions giving repeat placement accuracy of +/- 1mm.
| | |
| --- | --- |
| Max. sample size | 150mm wafer (200mm wafer on request at no extra cost) |
| Max. sample thickness | Samples up to 4mm thick can be measured |
| Microswitch | Prevents current flow when probe is not in contact with the sample |
| Manual Control | Simple lever operation for probe contact and removal |
| Simple set up | Single wire connects the probe stand and measurement equipment |
| X-Θ Stage | Repositioning accuracy of +/-1mm |
Available Probes